8Qs with a Silicon Prairie Founder: Ali Schwanke
Ali Schwanke is the Founder of Simple Strat, the marketing agency for companies serious about growth. She and her team bring a strong business and technical component to the marketing space, driving results through strategy and content. Simple Strat is Ali's second foray into business ownership (her first was a photography company) following years of…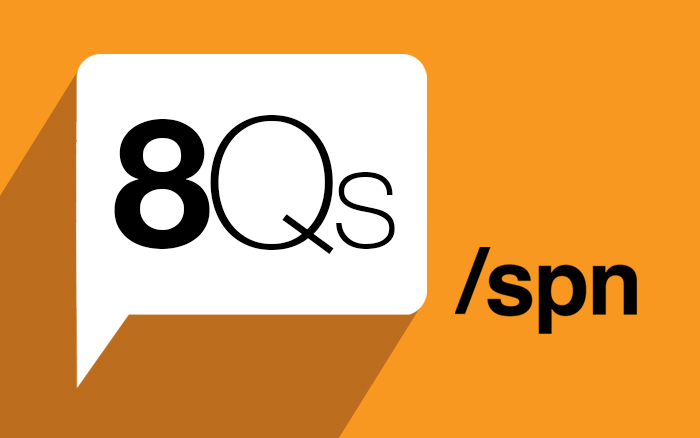 Ali Schwanke is the Founder of Simple Strat, the marketing agency for companies serious about growth. She and her team bring a strong business and technical component to the marketing space, driving results through strategy and content.
Simple Strat is Ali's second foray into business ownership (her first was a photography company) following years of in-house marketing, agency work, and startup marketing. She's a sought-after national speaker and thought leader in marketing, as well as an active contributor to the Nebraska Startup community.
Ali's husband, Bryce, is an elementary teacher with Lincoln Public Schools, and together they have two boys – Caedmon and Emmett. Ali is a member of the National Practitioner's Council for the American Marketing Association and a 2018 Pipeline Entrepreneurial Fellow.
Visit http://simplestrat.com to read more about Simple Strat.
___
SPN: How did you get started?
AS: My first taste of entrepreneurship came from my childhood, where we raised and sold produce such as watermelons, cantaloupe and pumpkins to local grocery stores, cafeterias, and farmers' markets. I learned a lot about hustle, slight edge improvements that led to better quality products (and ultimately more money) and how to present value to a customer.
I attended college on an academic scholarship; I used that opportunity to lead numerous organizations and get involved in groups, which further refined my leadership skills. My first business out of college was a photography business, and I loved the freedom and creativity that came with being in charge of my own venture. I ultimately ended up working in a number of marketing jobs, and then left to build something on my own.
SPN: Is your job what you thought you would be doing when you were a child?
AS: No. I thought I wanted to be a physician, or even an electrical engineer. I always had an interest in technology — my dad is in the IT field and I got to tinker with computers and watch him solve problems for people when I was really young. In school, I always performed well on critical thinking exercises.
At one point I got involved in a program called "Odyssey of the Mind" which promoted creativity and innovative problem solving, and I really excelled at that. Being an entrepreneur and marketer requires a great blend of creativity and problem solving, so even though I didn't become what the 10-year-old me wanted to be, I think it's all ok!
SPN: What are you building right now? Why is it important to you?
AS: We're building a couple of things, the first being the company Simple Strat – positioned as the marketing agency for companies serious about growth. In my work as a marketer, both in an agency setting and as a corporate inhouse marketer, I saw too many leaders reserve the marketing department as the place to "promote stuff" once everything else was finalized. The problem with that is, marketing encompasses many different aspects of the company and customer experience. It is truly an engine that can power growth when done right.
Therefore, our approach to marketing is one that requires fierce understanding of business models, operations, strategy, and execution in order to generate results. While the "deliverables" may look similar, the approach is much more strategic.
Second, we're building a marketing platform that helps marketers better plan, manage, and execute their marketing strategy. In doing what we do, we've discovered there isn't an easy and straightforward way to visualize a company's marketing strategy and use that information to plan for future growth. That product is still in development, but we're excited to share more about that when it comes available.
SPN: What is your favorite thing that you have ever built? Why was it your favorite?
AS: My first glimpse into the startup world was actually through Startup Weekend in 2013, when I pitched a business idea for a health and fitness app that helps gyms manage fitness instructor scheduling. It was (and still is!) a neat application, which we validated and created an MVP in three days. We pitched the MVP and its business model and won the competition.
Due to a number of reasons, we decided to shelve the idea and move on. However, that application remains one of my favorites because it lit the fire of problem solving and entrepreneurship for me. It also demonstrated that developing an excellent product requires two elements – a team and the ability to motivate that team effectively, which a skill that is invaluable in the company I own today.
SPN: If you could improve one thing about your job or the place that you live, what would the change be?
AS: I would look to increase the number of women interested in building high-growth companies in the Midwest. I'm not sure what that would take, but I know there's still work to be done here.
SPN: Was there anything looking back that you would do differently?
AS: There's a part of me that wishes I had stepped out on my own as an entrepreneur earlier in my career. But the truth is, I learned a lot working for other people. Many principles that I use to guide my company today were either influenced positively or negatively by past bosses, managers, and peers.
If given the chance, I may have pursued an MBA, but I've been lucky to be a member of organizations such as Pipeline that have helped me gain those valuable business skills and key relationships that I didn't get in school.
SPN: What could the SPN community do to help you succeed?
AS: Sharing more of the failures and real side of entrepreneurship. I know that's difficult because most Midwesterners want to remain positive and humble in their approach – but entrepreneurship is hard and you're going to fail in some areas. In the social media driven world where everyone presents their "best foot forward" it can be difficult to find the authentic reality of what it takes to build and grow a successful company.
SPN: If you could ask these questions to anyone, who would it be?
AS: I have a handful — Warren Buffet, Bill Gates, Steve Jobs, Sara Blakely, Kevin Plank. I'm sure there are a few others, but I feel as though I have the opportunity to gain many insights thanks to podcasts such as Master of Scale, How I Built This, and Inside Outside Podcast, for example, so it would really be a face-to-face conversation where we could go off script and really dig into their experience and advice.
Sign up to receive daily updates in your inbox.