8QS With a Silicon Prairie Founder: Tamara Brunow
Tamara Brunow is CEO of Brunow Contracting and H2W Apparel. Tamara Brunow is the CEO of Brunow Contracting, an SBA 8(a) Certified, Economically Disadvantaged Woman-Owned, HUBZone Concern based in Council Bluffs, Iowa. Tamara has overcome gender barriers and other challenges in a male-dominated industry to become one of the few women in the country to…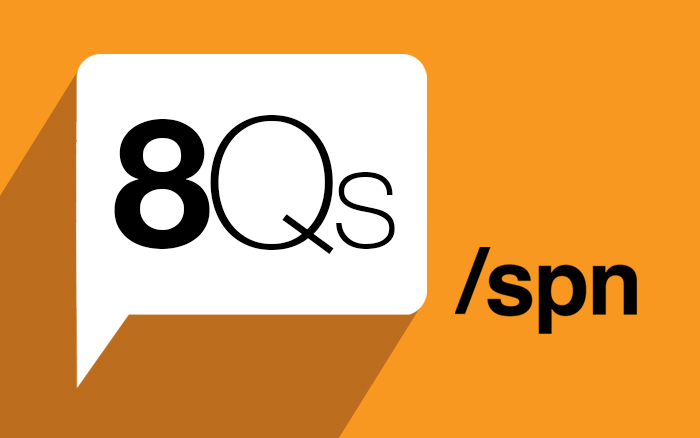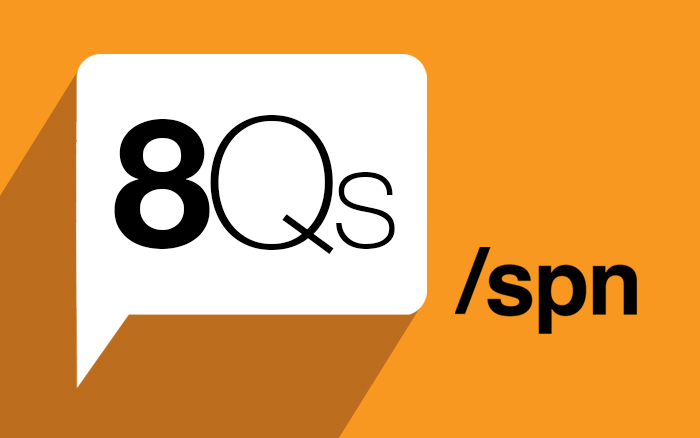 Tamara Brunow is CEO of Brunow Contracting and H2W Apparel.
Tamara Brunow is the CEO of Brunow Contracting, an SBA 8(a) Certified, Economically Disadvantaged Woman-Owned, HUBZone Concern based in Council Bluffs, Iowa.
Tamara has overcome gender barriers and other challenges in a male-dominated industry to become one of the few women in the country to start, own and operate a successful construction company.
Brunow Contracting specializes in governmental work, including projects for the U.S. Army Corps of Engineers, U.S. Department of Agriculture, General Service Administration, U.S. Department of Veterans Affairs, Iowa and Nebraska Air/Army National Guards, Federal Aviation Administration, Iowa Department of Natural Resources and Iowa Department of Transportation.
The company also is a trade partner on high-profile private sector contracts, including the Facebook Data Center projects for Turner Construction and the Chicago Central and Pacific Railroads. Contracts have ranged from $800 to $4.9 million.
Brunow is a steadfast advocate for women in small business. In 2016, she demonstrated that commitment to women, entrepreneurship and empowerment by creating an activewear line called H2W Apparel. The line was born out of her frustration with the way traditional retailers and the fashion industry have historically ignored the needs and desires of real women.
H2W Apparel's bras and leggings have been applauded by women around the world (including busy moms, grandmothers and breast cancer survivors) for their focus on comfort, fit and function. The brand drew more than 8,000 Facebook followers in the last of half of 2018 alone.
Brunow is a single mother of three and a lifelong Iowan. She works tirelessly to inspire and mentor other women who either own a small business or are considering opening a small business by giving them advice and encouraging them to persevere despite difficult challenges.
Brunow is an advocate for female entrepreneurship, believing it offers the ultimate path to financial security, a rewarding work-life-family balance, and freedom. In 2016, she was named one of the Midland Business Journal's "40 under 40."
In 2008, Brunow was a candidate for the Pottawattamie County Board of Supervisors. She is often encouraged to represent Council Bluffs in the Iowa Legislature and is considering a run for public office in 2020.
For more information on Brunow's successful and inspiring business ventures, visit www.brunowcontracting.com and www.h2wapparel.com.
SPN: How did you get started?
TB: I fell into the construction industry simply because I needed a job. I was young, didn't have health insurance and I was trying to figure out how to generate some income to pay for college. So, I accepted a student internship at USACE Omaha District in MILCON Contracting. At the time, my college path was geared towards pre-law, but I fell in love with the technicality of government contracts and the excitement of watching the actual work come together.
Construction appealed to both my love of creating things and solving problems – it was a unique and refreshing fit. I became hooked on the process of taking information from specs and drawings to a contract and then following it to completion – it was the ultimate sense of creative satisfaction.
Solving the problems that came up during the process was the icing on the cake. I found that I was able to use my strengths as a creative problem solver to accomplish something that I could actually see physically come to fruition. It's a very rewarding process to take a project from start to finish.
SPN: Is your job what you thought you would be doing when you were a child?
TB: Not at all! Growing up, I always wanted to be a book editor. I love reading and dreamed of building a career around books and my love of literature. I still read every chance I get.
SPN: What are you building right now? Why is it important to you?
TB: Right now we're building our team, which is harder than any construction project I've personally ever tackled. Putting the right team together takes much more patience and skill than building a building! We are in a phase of growth and decided to take a more strategic focus on our team building as we gear up for this new line of work. We see a lot of opportunity right now.
Our current construction/service project is the Papillion Data Center for Facebook with Turner Construction. Everyone at Brunow Contracting has taken the time and appropriate steps to put together a fantastic team. That's resulted in a really great project and very happy employees.
We want to replicate that success for our next big project, so that's where the company's focus is right now. Synchronicity within the team is crucial in every project. Good people can work together to solve problems and head off issues before they ever become problems. That's a big advantage of being a small company. We can pull the reigns in when needed and really pull our heads together to develop a strategy before we spend a bunch of money finding out the hard way.
SPN: What is your favorite thing that you have ever built? Why was it your favorite?
TB: My kids' trampoline! Of all the cool multi-million dollar projects I have led or been a part of, nothing gives me satisfaction more than hearing little giggles and seeing the smiles on my children's faces. Sure, it's exciting to work on a dam or a tank firing range, but as a mom, nothing beats the joy I get from my own backyard projects.
SPN: If you could improve one thing about your job or the place that you live, what would the change be?
TB: I would love to expand a Small Business Administration office in western Iowa and build an entrepreneurial hub in Council Bluffs. A small business center would be especially beneficial to the communities across Southwest Iowa . West of Des Moines is rather barren of small business support offices and even though Omaha is just over the bridge, it may as well be another planet.
We have a tremendous number of talented entrepreneurs on this side of Iowa, but resources are limited. They deserve to have access to more knowledge so they can truly expand and grow their businesses to become much more than a hobby.
Real teeth comes in education and mentorship. It's easy to give someone a book or a handout and say "Here, do it like the book says." But guess what? Even the best books can't provide real-world, hands-on knowledge and experience. Good mentors can make the difference between growing successful and failing miserably.
SPN: Was there anything looking back that you would do differently?
TB: I would have trusted my instincts more. I made some very costly mistakes letting others tell me how I should feel about certain things. I kept and fired the wrong people at times and I regret those moments where I second-guessed myself. Deep down, I knew I was right. But, because I was young and a woman in a male-dominated industry, I allowed others to make decisions for me. I never did that again.
The good news is, It's a constant learning opportunity to be a successful entrepreneur. Those early days were full of learning experiences and I'm grateful for them. I don't know any entrepreneurs who do everything right all the time. If so, they should share their secrets! The truth is, this life is a constant evolution. That is what makes being an entrepreneur so exciting – but some days you wish you'd have learned some lessons a little faster.
SPN: What could the SPN community do to help you succeed?
TB: As an entrepreneur, I am constantly seeking new ventures and opportunities to expand our services. I'm fascinated by the changing green technology that's making its way into building products. Hempcrete and the use of industrial hemp in building materials and composites are one of those areas that I find extremely interesting.
There's going to be value in partnerships with the tech community and building trades communities to be the leaders in more environmentally friendly building products. I believe a lot of things that have been introduced in the past have either come from one side of the aisle or the other.
Either it's too "tech" for the contractors to get behind or it's too "construction" for the tech community to relate. The closer we can knit the two, the more successful we can be to research and apply new environmentally sound construction methods and building products. Again, we need to educate each other and work together.
The issue of green construction being too expensive has been tossed around for years, but I'm not buying it. It's expensive because people don't understand it and it hasn't been integrated well into most general contracting applications.
SPN: If you could ask these questions to anyone, who would it be?
TB: Elon Musk – his love of entrepreneurship and creative approach to solving problems has always intrigued me.
We'll share event highlights, founder profiles and feature stories digging into all things related to Nebraska startups and small businesses. Delivered on Wednesdays.