6 questions with Borrow For Your Bump co-founder Krystal Stubbendeck
Borrow For Your Bump (BFYB) is an e-retail startup based in Omaha that rents out maternity clothing to expecting mothers. SPN caught up with Co-founder Krystal Stubbendeck over the phone. SPN: When we last spoke, you were planning on opening a store, starting Bump Love Club and possibly adding trimester boxes to your site. Can you update our readers…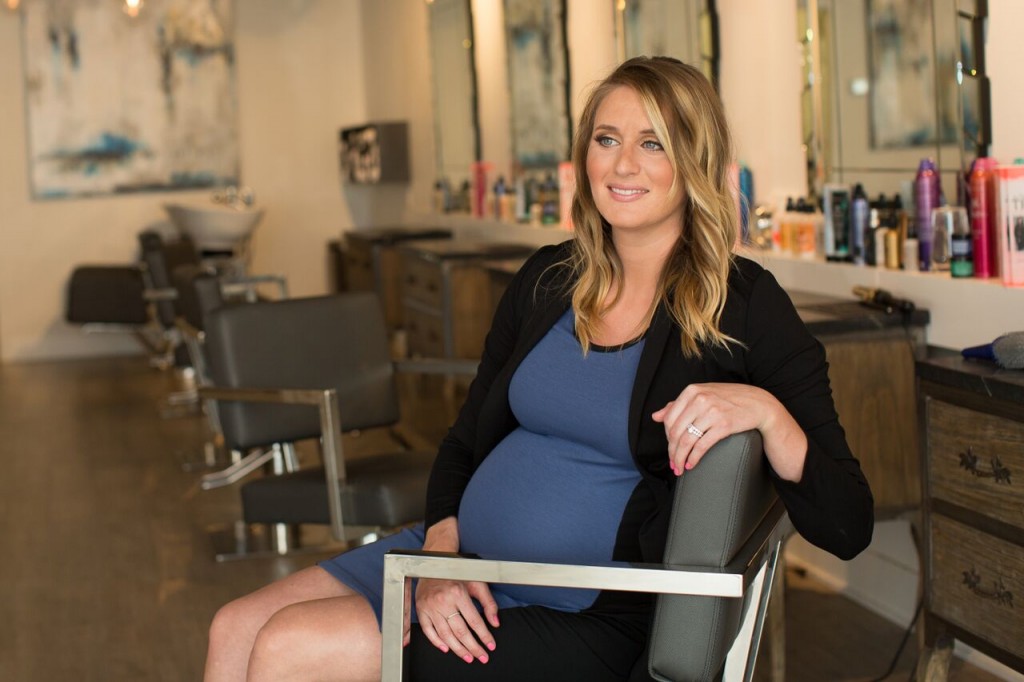 Borrow For Your Bump (BFYB) is an e-retail startup based in Omaha that rents out maternity clothing to expecting mothers. SPN caught up with Co-founder Krystal Stubbendeck over the phone.
SPN: When we last spoke, you were planning on opening a store, starting Bump Love Club and possibly adding trimester boxes to your site. Can you update our readers on what you've been up to since last November?
KS: We've been focusing more on formal wear and outer wear. We started to stray away from renting out everyday clothes because it was getting hard to manage damage quality.
We now sell Bump Love Boxes which are customized style boxes for pregnant moms. From a business perspective, it's really good marketing because we are able to funnel our customers. We found that we captured them through the concept of borrowing and kept them as customers through our personalized approach with the boxes.
We also been doing a lot of pop up shops with local boutiques. As far as a store goes, I think there is a need for a smaller, more personalized maternity store in the Omaha-Lincoln area, but I don't think we've found the right partner yet if we were to go that route.
SPN: How is BFYB different than other maternity clothing rental sites? What is your niche?
KS: I think the biggest complaint with other companies is that they are so big that they miss the target on each woman's individual style. Also sometimes the quality of clothing is not up to par.
We take a more personalized approach. We ask our customers tons of questions and have a lot of contact with them either over the phone or email before we even send them a box. We also know a lot about the brands we carry, so we can make helpful recommendations if something doesn't fit right.
We really just try to cater to the customer. We're not just trying to sell clothes that we can turn over quickly.
SPN: What is your goal with the BFYB blog? Have you seen any success with it?
KS: A couple months ago I had this idea for a Mama Takeover series. We basically find moms from the Midwest that are running businesses and setting the standard for the "Modern Mama." And we interview them about their lives and their businesses.
So far, it's been a great way for our customers to support other female-owned businesses. It's also connected us with a really inspiring network of female business owners and their customers.
SPN: Have you ran into any major snags or lessons learned in the last year? 
KS: When we were done with Straight Shot there was this big push to fundraise. I think we focused too heavily on that and it wasn't the right step for us at the time. We really needed to step back and take a look at our business, customers and marketing. We would want our investor to be hands-on, so it's more difficult to find the right fit.
SPN: How does your team stay motivated to keep evolving?
KS: Healthy competition and seeing how similar companies are evolving is really inspiring to us. I think constant change is always good because it allows us to find the best product to offer to our customers.
It's also always inspiring when we get feedback from customers. When we can make a woman look and feel great with our clothing it really keeps us motivated to help the next customer.
SPN: Any other exciting projects you guys are working on?
KS: We have a new product called the Anytime Collection. It's targeted towards moms or our former customers that were using BFYB during their pregnancy. A lot of new moms change their style when they have a baby, with more of a focus on comfort and practicality. So we wanted to cater to that to keep more of our customer base.
It's great for our customers because they have one place to go, and it's great for us as a business because we can anticipate what they are going to need and have it ready to offer.
Sign up to receive daily updates in your inbox.