8QS With a Silicon Prairie Founder: Maggie Schoonover
Maggie Schoonover calls herself "an introverted science nerd."  We call her an inspiring Silicon Prairie Founder, and we're pleased she chose to share her co-founding story with SPN and our readers.  Here's what she had to say…. My educational background is heavily focused in the sciences – I earned a B.S. in Meteorology from…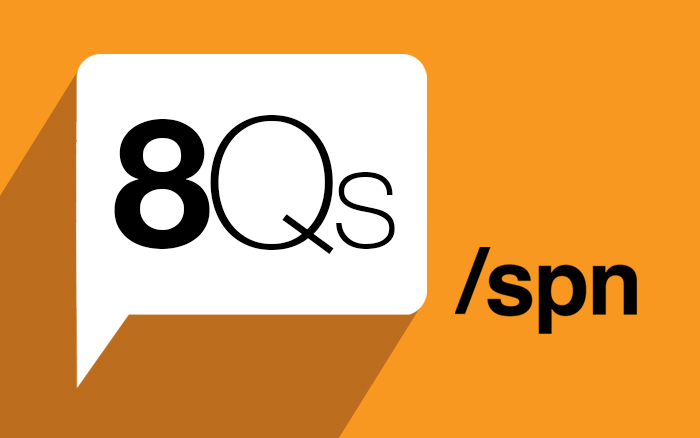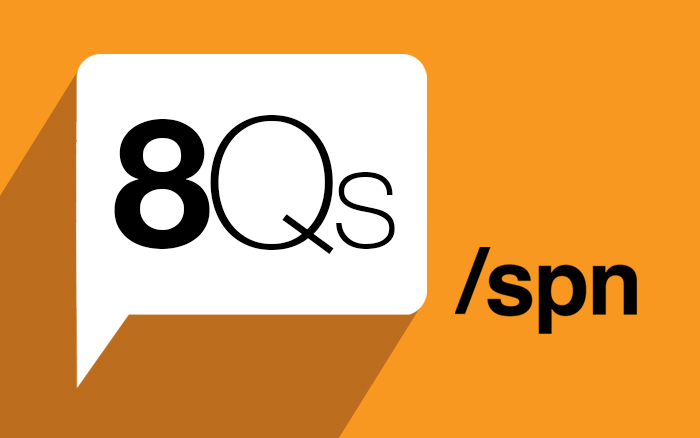 Maggie Schoonover calls herself "an introverted science nerd."  We call her an inspiring Silicon Prairie Founder, and we're pleased she chose to share her co-founding story with SPN and our readers.  Here's what she had to say….
My educational background is heavily focused in the sciences – I earned a B.S. in Meteorology from the University of Oklahoma and an M.Sc. in Environmental Management from the University of Reading in the U.K. My post-graduate career began in meteorology, splitting time between web-based data visualization and instrumentation management at the University of Utah.
After a career shift in 2012, I was dividing my efforts again — this time between project management and web application development for a small web startup in Iowa. In 2014 I co-founded Smash Dev Shop with my husband and CTO, Greg Crown.
Together, we operate our full-service software development and project management consultancy out of Old Town in Wichita, Kansas. Additionally, we co-instruct tech talent development courses in partnership with Wichita State University's Institute for Interdisciplinary Innovation. In my "spare" time, I co-host Scrum-focused learning events and user groups in the Wichita area in an effort to eventually see full Agile adoption across the local tech industry.
____________
SPN: How did you get started?
MS: I've had a fairly non-typical path to software development and project management. I'm a pretty stereotypical, introverted science nerd who, at the end of the day, is passionate about the protection of human life and environmental stewardship. Writing code was never part of my career aspirations, but I eventually realized that "doing science" is very difficult when no one can see your results. Eventually, web development became a method of accomplishing my professional goals and creating a sense of self-sufficiency. Now whatever I can visualize, I can build myself.
SPN: Is your job what you thought you would be doing when you were a child?
MS: Absolutely not. I was going to be a park ranger.
SPN: What are you building right now? Why is it important to you?
MS: Right now, I am building a framework in which to scale a modern business in an economically depressed marketplace. For my generation, this is how we will provide for our families and for ourselves so we can (hopefully) retire. If I can't demonstrate that it can be done here at home, we risk having to relocate to a larger, more receptive marketplace – something I'm not willing to do.
SPN: What is your favorite thing that you have ever built? Why was it your favorite?
MS: My favorite project was actually my first professional web application – I was tasked with creating an application for crowd-sourcing metadata for environmental surface observation stations (random, I know). It combined all the things: database architecture, information architecture, design, geolocation, user data entry and sanitization, user management and authentication. This was before I was using IDEs, so I programmed everything in Vim. We originally built it in WordPress and realized that we needed something more extendible, so we refactored from scratch using PHP. I learned MVC architecture from front to back and was given the trust and freedom to learn on the job for a project I was passionate about. I've since learned how rare that kind of environment is.
SPN: If you could improve one thing about your job or the place that you live, what would the change be?
MS: We need better Mexican food. I was born in Southern California and whenever we go back to visit family, I'm reminded just how limited our Mexican cuisine options are. Also, software development is not like manufacturing – the complexity and processes needed to be successful are totally different. The more educated our community becomes in this regard, the easier it will be to grow a tech sector here.
SPN: Was there anything looking back that you would do differently?
MS: I would have taken more business classes in college, and not have complained so much about the required computer programming courses. I could have gotten started so much earlier.
SPN: What could the SPN community do to help you succeed?
MS: The network of emotional support is wonderful – we need to keep that strong. Continuing to educate each other and those in the community is also necessary if we want to keep maturing our businesses and the regional economy.
Sign up to receive daily updates in your inbox.