8Qs with Silicon Prairie Founders: Rita Childers and Candi Haas
<![CDATA[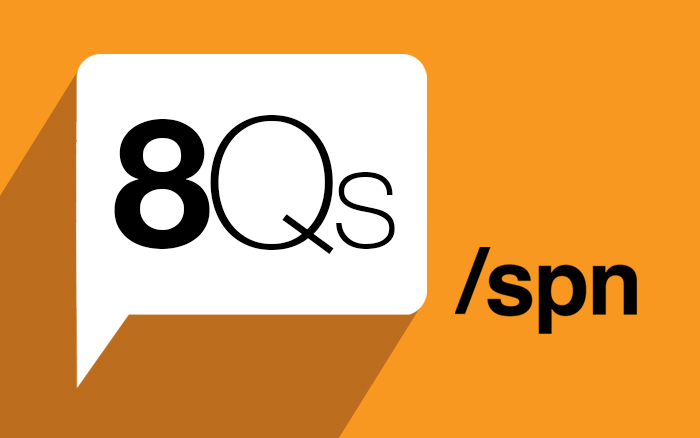 The CORE + RIND founders are busy building a brand for better health.
Rita Childers and Candi Haas are co-owners of CORE + RIND, a St. Louis-based company that makes a dairy-free sauce they call Cashew Cheesy Sauce. It has whole, real  ingredients, all pronounceable (ta-da!).  The sauce is packed with healthy fats, nourishing  spices, plant power and deliciousness. [caption id="attachment_29729" align="alignright" width="285"]
CORE + RIND Co-founders, Candi Haas, Left, and Rita Childers[/caption] Candi + Rita [CORE + RIND] spent years developing  Cashew Cheesy Sauce to make their customers' journey to health easier and tastier. Candi and Rita believe that health begins with one small (and delicious) change in the kitchen. CORE + RIND Cashew Cheesy Sauce has grown since 2016 as only a Farmers' Market brand to  being sold on multiple ecommerce sites including ​
www.coreandrind.com​
and Amazon and in 30  stores across the country. "Let us nourish you from the CORE to the RIND." _____________
SPN: How did you get started?
BOTH​ – The Academy of Culinary Nutrition sparked a need in us to create a health-focused business. Our love of good food and cooking and our belief that food can heal drove us to team up and create CORE + RIND. We had tons of help getting started, from friends and family to the fellow entrepreneurs to now mentors in the CPG industry in St. Louis.
SPN: Is your job what you thought you would be doing when you were a child?
RC:  No. I thought that I would be a writer, professional basketball player or that I would open a restaurant. Luckily I get to combine some of those dreams by writing marketing copy for my own brand and making delicious products and recipes. CH​:  No way! I thought I would either be an astronaut, an architect or some sort, or open up a surf shop. When I was a child I didn't know a thing about cooking, but in my mid twenties it turned into my passion. Now I couldn't be happier that I've found a path that combines my love of both food and people, and I get to share our delicious plant-based products with the world every single day.
SPN: What are you building right now? Why is it important to you?
RC:​ Right now, I am building our marketing reach for CORE + RIND. I am reaching out to other food companies to collaborate and working on getting some key press for Cashew Cheesy Sauce! It's important to me to get our product in front of the right news outlets to reach our core customers. CH: At the moment I am working on building sales for our Cashew Cheesy Sauces! Working with awesome retailers that have reached out to us as well as new retailers we want to reach is my main goal. Getting our products on the virtual and brick and mortar shelves is what fuels me!
SPN: What is your favorite thing that you have ever built? Why was it your favorite?
RC: Cashew Cheesy Sauce! It took us over a year and a half in our kitchens, without any help, to make this product delicious and shelf-stable without any chemical additives or preservatives. Creating this unique and needed product is a huge accomplishment for me. CH: I have to say a big "Ditto!" to what Rita said! Creating Cashew Cheesy Sauce is absolutely the biggest, most important accomplishment in my life. It's my favorite because we literally get to share our passion and creation with an enthusiastic community of people that is growing every day!
SPN: If you could improve one thing about your job or the place that you live, what would the change be?
RC: ​I think that time is always a factor. If I could change anything about my job I would want more time to work on the creative side; creating products, new marketing ideas and more events. When you wear many hats it makes it hard to do the creative things all the time. And having an office with a view of the beach would be nice also​. CH: In a perfect world, I would love to be in front of customers every day, seeing those excited, eyes-smiling, looks of disbelief on their faces as they say literally say things like, "Are you sure this is dairy free?!" and "This sauce is stupid good!". However, there's a ton of behind the scenes stuff that has to be done for the company to run for those extra special moments to be possible. Also, if I could find a way to do my office work outside in the sunshine, that would be ideal!
SPN: Was there anything looking back that you would do differently?
RC: ​I would have stopped to celebrate more of the victories and milestones. It's so easy as an entrepreneur on this roller coaster ride of a job to skip over the wins and just keep working. We've grown a ton over the past 3 years from getting FDA approval to getting into our local Whole Foods stores and those things deserve celebration. CH: Honestly, I would have stopped to smell the roses (and the Cheesy Sauce!) more, to really enjoy those moments when we were first starting, with those wild and unstoppable looks in our eyes. That fire that ignited us to start CORE + RIND is what has kept us going through all the ups and downs of entrepreneurship!
SPN: What could the SPN community do to help you succeed?
BOTH:We believe that making connections in the community is a key to success in business. So, we'd love to be connected with other entrepreneurs, mentors, potential partners, etc.
SPN: If you could ask these questions to anyone, who would it be?
RC: Michelle Obama. She's an inspiration to me and an example of how women can thrive through adversity while staying true to their values and higher goals. CH: I would've loved to ask these questions of Louise Hay. Through her writings, she had such a way of inspiring me to keep going, love myself more, and to truly believe in myself even when difficulties in life arise, and that dreams really can come true. Visit
https://coreandrind.com
to learn more about this company. ]]>
Sign up to receive daily updates in your inbox.