8Qs with a Silicon Prairie Founder: Tom Chapman
Tom Chapman Founder, Chapman and Company Non-Technical Tom Chapman has started multiple companies, including software, consulting, legal, and other firms, in a variety of industries. His most recent firm, Chapman and Company, was formed in early 2016 and has worked in 12 states across the middle U.S.. Chapman acts as a consultant for both startups and…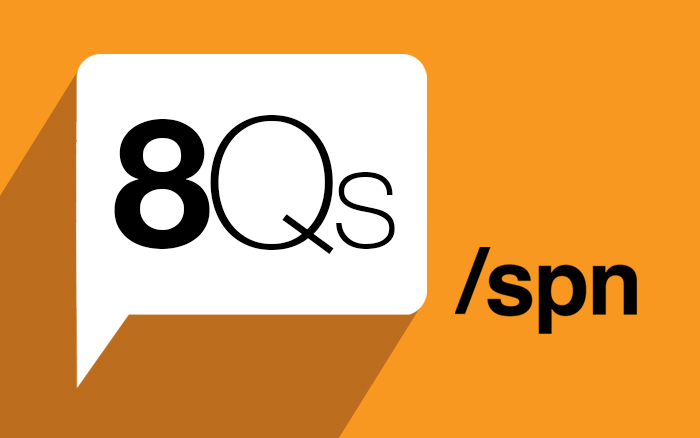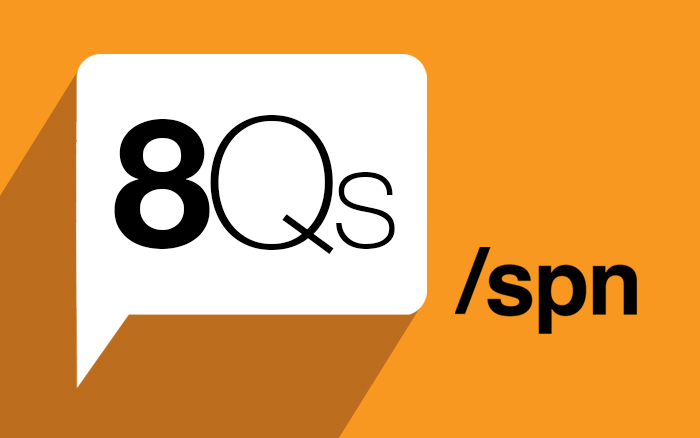 Tom Chapman
Founder, Chapman and Company
Non-Technical
Tom Chapman has started multiple companies, including software, consulting, legal, and other firms, in a variety of industries. His most recent firm, Chapman and Company, was formed in early 2016 and has worked in 12 states across the middle U.S.. Chapman acts as a consultant for both startups and larger companies seeking to start or roll something out.
Chapman has a JD/MBA from the University of Nebraska and undergraduate degrees in English and History from Creighton University. His wife, Cheryl, owns Gretna Vision Source, and together, they have six children. Chapman is also a member of the Board of Startup Champions Network, Marian High School, and the Siena/Francis House.
––
SPN: How did you get started?
TC: When I was just out of college, I was signed up to be a Jesuit Volunteer in Belize, but my girlfriend (now, wife) convinced me that it was a better idea to move back to Nebraska for her senior year of college.  During that time, I worked in odd jobs from the trust department at First National, to selling video yellow pages for InfoUSA, to harvesting corn and beans with my girlfriend's parents. My real break came when I went to work at Enron Corporation during the summer of 1999 before the fall.
SPN: Is your job what you thought you would be doing when you were a child?
TC: As a kid, I did not have a clear picture of what business was.  My dad worked as an attorney, and I knew that his job sounded awful.  But, I did not know that entrepreneurship was a thing until I was working for the Omaha Chamber in 2005 – so my job is definitely not what I thought that I would do when I grew up.  For sure, my goal was to be a professional athlete or a medical doctor. But, those never really stuck – so I turned to entrepreneurship.
SPN: What are you building right now? Why is it important to you?
TC: Chapman and Company is a consulting firm that helps companies grow.  This means that we help companies find revenue and/or investment. These firms can be spun out of big companies or true start-ups – but we try to use certain types of processes to help companies find revenue.  In addition to this, we have three companies that are sitting out on the burners right now – an ed-tech company called Story Vita, a soccer league called Tabegasi, and a healthcare company that is not yet named.  Growing things is fun and I get to work with really awesome people. I like the control aspect of the work – meaning less about managing people and more about controlling what we work on. So, I guess that level of control to work on cool stuff is what I care about.
SPN: What is your favorite thing that you have ever built? Why was it your favorite?
TC: I believe that there are many mothers and fathers necessary to build something great – and my favorite experience was working on the entrepreneurial ecosystem in Omaha during the period of 2006-2009. Companies like SkyVu and Builder Trend started.  Pipeline started in Nebraska. Big Omaha started. Silicon Prairie News started. And I built none of those things – but I was participatory in many of the building blocks from companies to service organizations. What was my favorite part was that we were doing something intentional, novel, and with great people.  I don't know that I would want to be a single operator because I like succeeding as part of a team – and my team now is so great. It is just so fun to go to work.
SPN: If you could improve one thing about your job or the place that you live, what would the change be?
TC: One thing questions are always difficult for me because there are so many things that I want to change.  In terms of Omaha, I think the one that that I would change about the place that I live is that I would make it harder to drive cars in the city.  I think that we have lost the ability to interact socially without specific intention. I love my neighbors and neighborhood; I love bumping into them.  I think the sterility created by having big yards, cul-de-sacs, parking garages, and indoor isolated work spaces makes it difficult to build community. This is not an indictment of West Omaha. I feel like even urban areas are simply personal enclaves.  When I think of the best of Omaha, I think of Prairie Lane and Dundee where people are walking and talking and spending time together – not necessarily the zoo or the Old Market – which are great but not why I love Omaha. I am the guy that bought his parent's house in the same neighborhood that he grew up in – so this may seem odd, but I love my neighborhood and the people that live there.
SPN: Was there anything looking back that you would do differently?
TC: Knowing what I know now, I should have appreciated my parents more.  They are awesome! Now that I have kids I understand how many times my parents must have sacrificed their wants and desires to give me something (not necessarily a material item) special.  I had five siblings and it must have been very challenging to balance all of our individual interests. So, I wish that I had actively appreciated it more when I was a kid and even today.
SPN: What could the SPN community do to help you succeed?
TC: Our firm benefits from the tide rising.  In other words, we will make more money and succeed if the community advances.  I think the key to community is spending time together, building trust with others, and then being vulnerable.  So, humble vulnerability about challenges and partnership opportunities would be great.
SPN: If you could ask these questions to anyone, who would it be?
TC: Usually, the people that I learn from the most are those that are really different from me.  I want to hear from Sangeeta Badal of Gallup or Victor Hwang from Kauffman. They are a little older and a little wiser than me – plus as far as I know they did not grow up in Prairie Lane.
Sign up to receive daily updates in your inbox.