Pincurl Girls Brings Message of Positivity to Young Lives
Jen Landis, founder of Pincurl Girls, gains much fulfillment empowering others, especially adolescent girls who often struggle with poor self-esteem and low confidence.  Even as an accomplished adult, Landis can relate. Her perspective is shaped not only by personal experience, but also by her role as a mother to a ten year-old daughter now entering…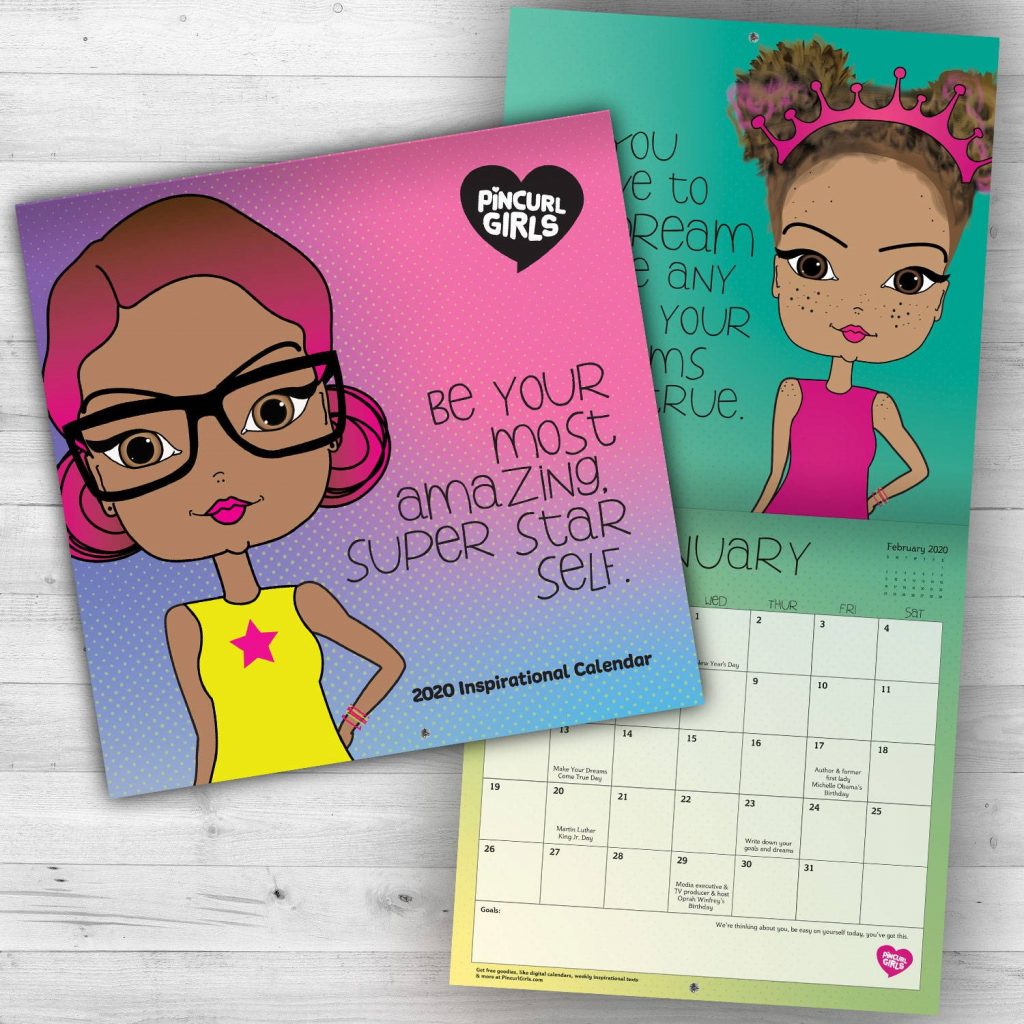 Jen Landis, founder of Pincurl Girls, gains much fulfillment empowering others, especially adolescent girls who often struggle with poor self-esteem and low confidence.  Even as an accomplished adult, Landis can relate. Her perspective is shaped not only by personal experience, but also by her role as a mother to a ten year-old daughter now entering the uncertainty of adolescence, that critical stage in development during which our socio-emotional security is most challenged.
Though most survive the psychological trials and tribulations of this phase in life, one out of every five adolescents in the U.S., according to the Department of Health and Human Services (HHS), will be confronted by mental health issues, primarily anxiety and depression.  There are multiple reasons why 10 to 19-year-olds would suffer from these disorders. Researchers believe that the myriad physiological changes occurring in adolescence makes this age group particularly vulnerable.
Various studies have also revealed a correlation between perceived social acceptance and being valued, what researchers term unconditional regard, with a reduction in negative self-feelings among adolescents.  It is common knowledge that "fitting-in" with one's peer-group and gaining a sense of belonging and inclusion drives self-confidence at this age.  For those who do not have these peer supports or are dealing with psycho-social stress, having low self-confidence and feeling unhappy is not unusual.
Issues surrounding self-perception developed during adolescence can have a lasting impact on adulthood. Anxiety associated with recurring self-doubt may still manifest.
This unfortunately is what Landis endured while in graduate school, but which also precipitated her advocacy for girls.
Though a successful professional, she found herself, in adulthood, battling issues of self-worth, reminiscent of adolescence.  She had already earned her Bachelor's degree in Fine Arts from the University of Nebraska in Lincoln and worked for over twenty years in advertising before returning to complete her MFA specializing in graphic design.
To cope, she began to channel her "inner child" through a series of drawings of girls that represented her psychological journey through graduate school. Expressing her self-doubt and anxiety artistically proved to be very cathartic. Each drawing was accompanied by an encouraging message that also served as a source of comfort.
By graduation, Landis' self-confidence had grown. She continued to reflect this development in her drawings which became the focus for her thesis project. After earning her degree, she then decided to transform this self-empowering art into an initiative that could similarly inspire others, – "to share the positivity with those who might need it."  Landis wanted to reduce the chance that adolescent girls would suffer feelings of self-doubt into their adult lives as she had.
When Landis was young, her Mom would set pin curls in her hair with bobby-pins at night. She thought she would have cute curls in the morning but often the curls did not turn out right.  Regardless, she would carry on and the next night try again to form those curls. This routine in her childhood serves as a metaphor for Landis' own perseverance through life. As such, pin curls were appropriated to represent her platform of positivity.  In 2010, Landis launched Pincurl Girls, a company whose mission is to inspire girls to believe in and love themselves.
"I always knew I would be an artist," declared Landis, "But I didn't know that I would use my art to help encourage others to believe in themselves and start a business around it. That is super cool to me!"
Initially, Landis' characters and their messages reflected Landis herself – her experiences and her perspectives.  However, as her work gained greater exposure through various regional art shows and festivals, Landis' discovered that her message of inspiration and empowerment also resonated with girls from different backgrounds to her own.  This prompted Landis to expand the representation so that every girl could feel connected to the messages she shared.
"Pincurl Girl products are designed to encourage all girls to reach for their dreams, to stay positive and to learn to think good thoughts about themselves," explains Landis, "The Pincurl Girl line started as a private journey of mine struggling with self-doubt and anxiety about being perfect or the fear of messing up. Now, I have learned, it's ok to make mistakes and still know that anything is possible, including success and happiness, if you believe in yourself."
The company offers a range of products on its website, for home, school and even for the office for those 'older' girls who also appreciate the Pincurl Girls motivational message.  There are Pincurl Girl sweatshirts, T-shirts and other accessories each depicting a Pincurl Girl character with an uplifting note.
Landis' most popular products are the inspirational calendars which feature her Pincurl Girl characters dispatching words of encouragement and daily emotional support throughout the year.  She offers calendars that celebrate cultural diversity and represent heritage defining milestones including the birthdays of iconic women.
To further her mission of empowerment, Landis takes a percentage of the revenue from the sales of Pincurl Girl products for a scholarship that she awards quarterly to help girls realize their dreams.
Landis' most impactful offering to date, the one she is most proud of and intends to build-out further, is the Pincurl Girls random daily encouraging text messaging service.
In a 2015 national survey of American adolescents, conducted by the Common-Sense Media organization, it was revealed that tweens and teens used digital media as the primary platform for relationship building and personal validation.  They are engaged on average 6 to 9 hours daily, in part, to reinforce these social connections.
"We live in a connected world and a lot of times we look at social media and can instantly go from feeling good about ourselves to feeling bad about ourselves," said Landis echoing concerns regarding the impact of digital media on the adolescent psyche.
According to another study by the Pew Research Center, texting is the major medium by which this age group communicates.  Therefore, the most effective means to share words of reassurance and empowerment with tweens and teens would be via text.
Landis sends out texts that are simple and fun for adolescent consumption, intended to make the recipients smile.  She primarily sends these to adolescent girls who are subscribed to the service, but adults have also expressed interest and signed up.
"The texts are the favorite thing I've built because I can connect with hundreds of people instantly, every day, to make them feel better about themselves," said Landis, describing the service, "I want to remind people that they are enough and perfect just the way they are…and that feels good to do."
Pincurl Girls is currently seeking partnerships to sponsor the text service and expand its outreach.  The texts have become so popular that Landis has been encouraged to compile all the inspirational messages into a book – "a more tween-edgy version of chicken soup for the soul" – that is planned for release in February 2020.
Landis is grateful for the support she has received from her home state of Nebraska, "I have been introduced to so many amazing people that have helped me take this business to the next level."
She is a 2018 graduate of the Nebraska NMotion Accelerator Program and recipient of the 2018 Inspire Award for Excellence in Entrepreneurship.  Pincurl Girls' mission has also been featured in local media and at several regional meetings.
So, what's the future for Pincurl Girls, a brand described as Hello Kitty meets American Girl?
Landis wants the Pincurl Girls message to become known everywhere, "encouraging each girl to know that she is uniquely beautiful and strong, to grow up to be courageous, to focus on her dreams, and remain positive and true to herself, to remind each girl that she is loved and can do whatever she sets her mind to!"
For more information about this company, visit www.pincurlgirls.com.
Sign up to receive daily updates in your inbox.